Salam semua (;
Saya telah di tag oleh classmate kita , hee ;D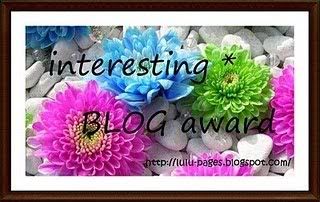 1. Blog
Eyqa Z
di mata kalian..blog aku ler tu..(belum tengok, sila blogwalking..)
Sangat menarik dan interaktif , kreatif dia ni .
2. nama blog anda dan kenapa letak nama tu.
my turn , sebab i suka bercakap , tapi kadang kadang tak berpeluang untuk menyampaikan nya . so ditulis dalam blog
3. nama URL blog anda dan dari mana datangnya idea itu.
URL i , sherryfromtheblock , was inspired by JLo's song , jenny from the block . Basically the idea was from the song , my favourite ofcourse and urm , most of the things i wrote is about me and my hood .
4. apakah method dalam penulisan blog anda.
It is more to my daily life stuff , and things I couldnt say . things that I kept inside but I couldnt carry it alone . and when Im too free , I'll blog randomly .
5. apa perasaan anda bila lihat blog orang cantik dan menarik sedangkan blog anda tidak (kadang-kadang blog sendiri cantik tp.merendahkan diri).
Jealous , but not too , sebab the reason why i created a blog isnt to "barbie" it up . just to tell stories .
6. bilakah blog anda diwujudkan.
september 2008 . The first post was about my birthday pretsieee :)
7. siapakah orang yang pertama tahu dan menjadi follower blog anda
LOL , its impossible to remember .
8. sila tag 5 nama lain untuk menerima award tersebut dan forwardkan syarat-syarat ini.